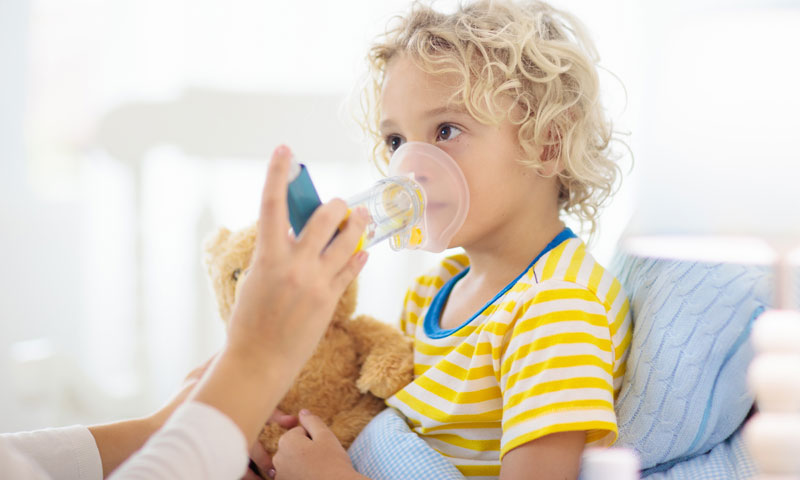 Respiratory & Asthma
Childhood Asthma is the same lung disease adults get, but kids often have different symptoms. Doctors also call this pediatric asthma.
If your child has asthma, their lungs and airways can easily get inflamed when they have a cold or are around things like pollen. The symptoms may make it hard for your child to do everyday activities or sleep. Sometimes, an asthma attack can result in a trip to the hospital.
Signs and Symptoms of Childhood Asthma :
A cough that doesn't go away (which may be the only symptom)
Coughing spells that happen often, especially during play or exercise, at night, in cold air, or while laughing or crying
A cough that gets worse after a viral infection
Less energy during play, and stopping to catch their breath during activities
Avoiding sports or social activities
Trouble sleeping because of coughing or breathing problems
Rapid breathing
Chest tightness or pain
Shortness of breath